Mechanical Carnival Ride Rentals In Austin, TX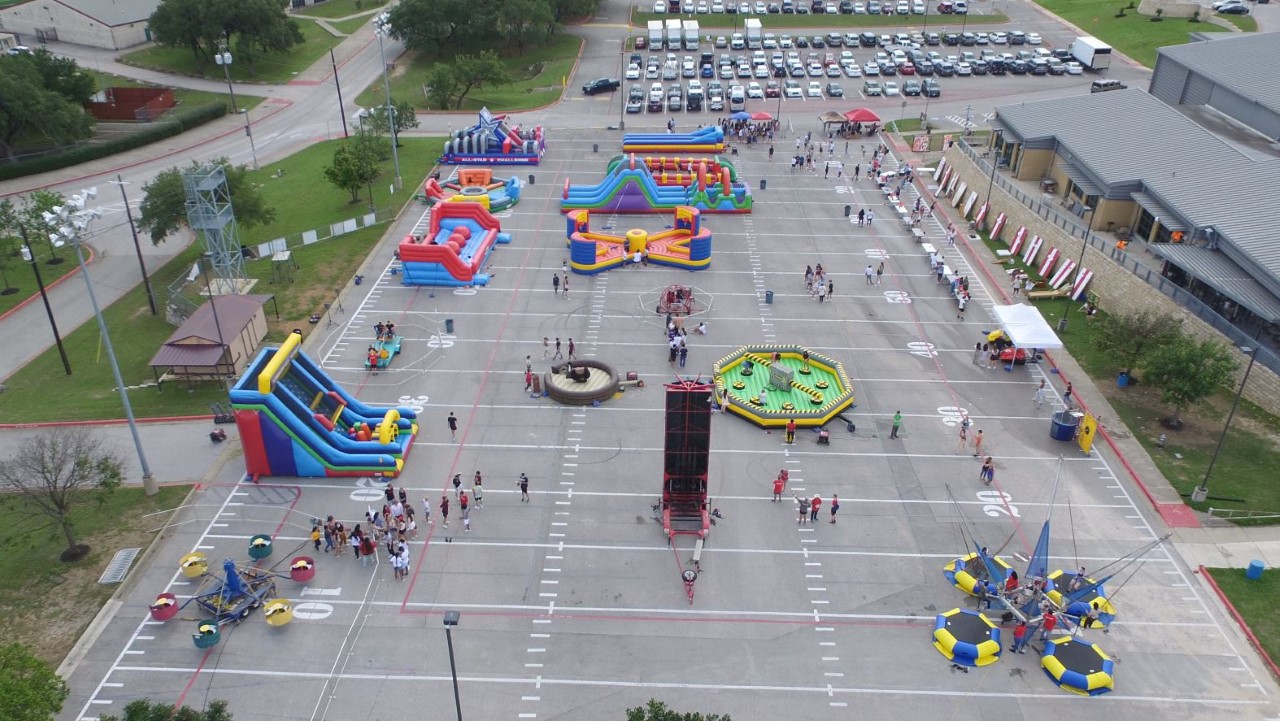 Let us help you create an epic event in Austin, TX!
Do you have an upcoming event and have no clue where to get event rentals for your guests' fun? Discover Bounce Across Texas, a customer-focused party rental company that organizes awe-inspiring events in Austin, TX. We are known for helping our customers throw fantastic parties regardless of the event's size and location in Austin, TX.

Take advantage of our exciting mechanical carnival ride rentals and entertain your guests like it's the best event they have ever attended! Whether it's a birthday party, a baby shower, a corporate or any nuptial event, our mechanical carnival rides are perfect for the occasion. We are committed to strengthening communities, building friendships and helping people share lifelong memories through unforgettable events. So don't go for the second best. We are just a phone call away from preparing you for your next event in Austin, TX. Browse our intuitive website to select your favorite mechanical Carnival Ride Rentals.
Check Availability
Mechanical Ride Rentals That Every Guest Looks Forward To at Every Fun Event
We understand there are specific mechanical ride designs that spark your interest and match your taste. Luckily, there's a world of fantastic mechanical carnival rides for any event at Bounce Across Texas for you to explore. For years, we have been at the forefront of delivering the latest carnival rides in Austin. And so, we've refined our collection to include the industry's best trends. And not only do we constantly update our collection, but we have also expanded it to suit different styles and preferences. With the largest collection in Austin, TX, you cannot go wrong in trusting us to provide the ultimate entertainment that your guests are looking to have. Our mechanical carnival rides are suited for:



Families




Community events at parks




Entertainment studios




Corporations




Youth organizations




Non-profit organizations



Captivate your guests by renting the best mechanical carnival ride from our detailed inventory from the comfort of your house. Our team will deliver them on the day of the event and set them up for you. Browse our collection to discover more.
Explore Our Fantastic Collection Of Mechanical Carnival Ride Rentals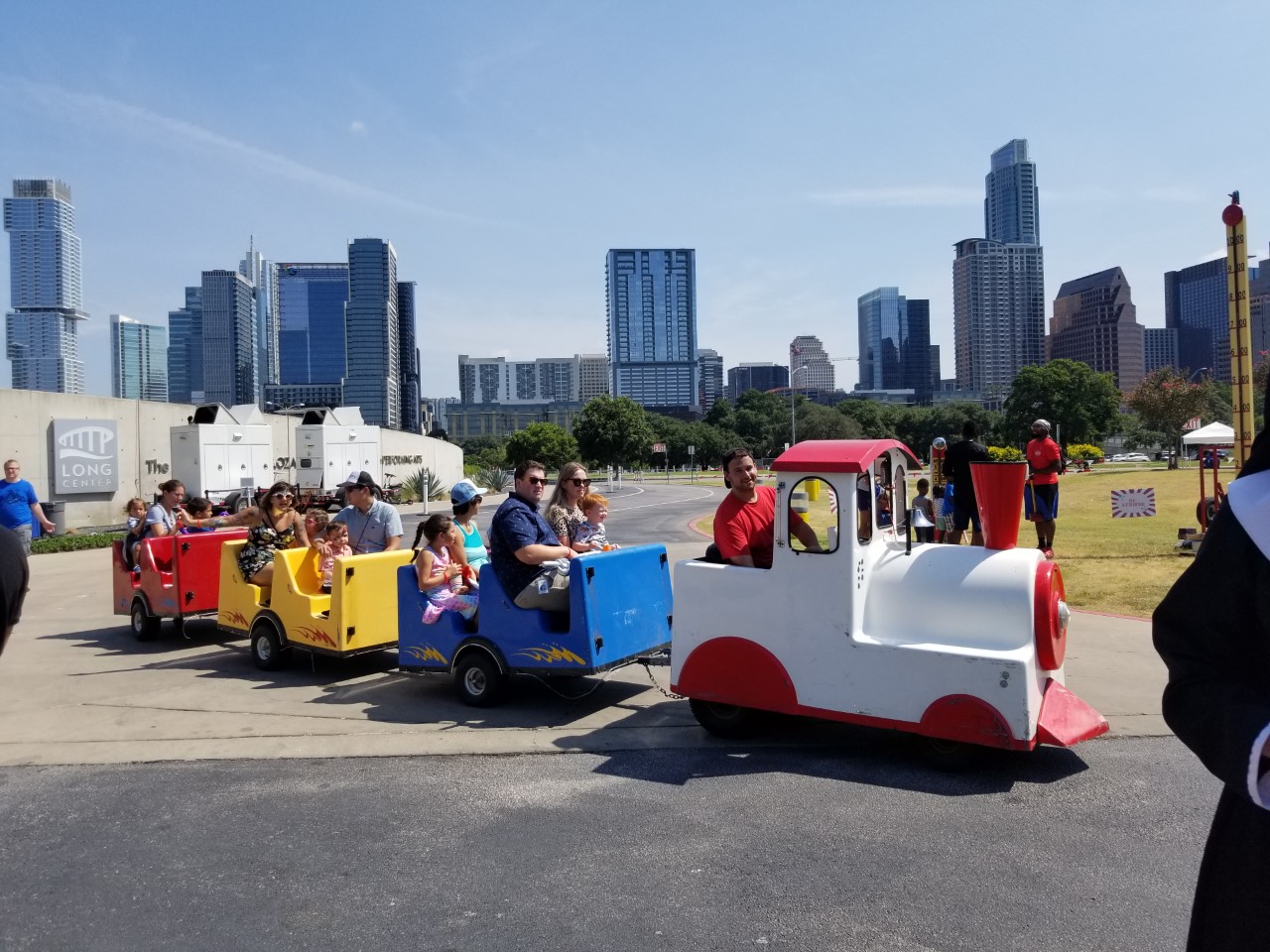 Trackless Train
Our trackless trains are a sweet spot if you want to replicate a travel experience for kids and other younger guests at the event. With enough capacity to accommodate up to 15 passengers, every kid will have maximum fun throughout the event. Your kids will also marvel at the bells, whistles and fun music our trackless trains have, and to top it off, the front of the trains has kid-friendly features like the smiley face.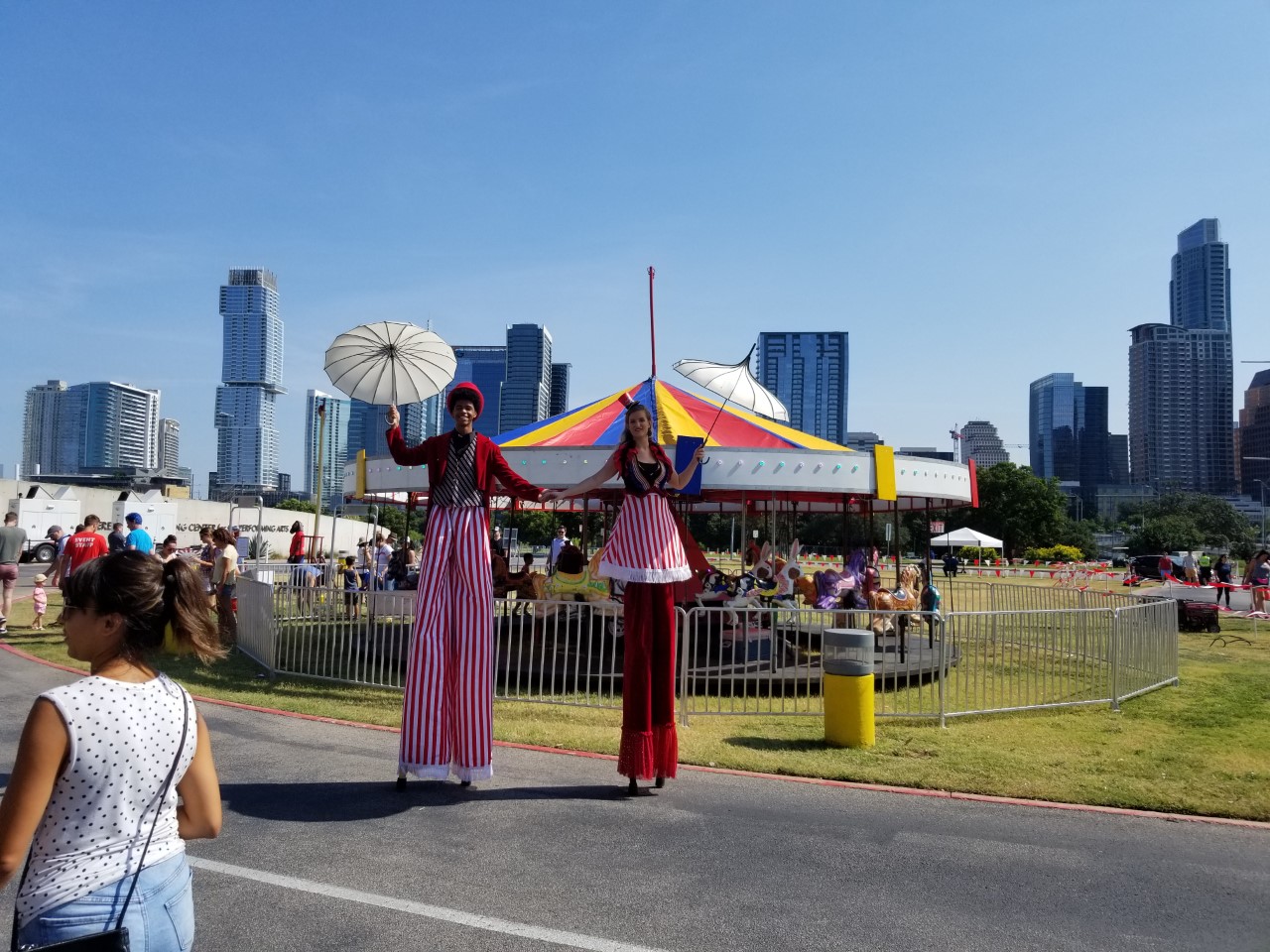 Rock Climbing Wall
The rock climbing wall is an attention-getter, a conversation starter and a fear-conqueror. Would you like to cheer and encourage your kids while they climb 25 feet high? A staff member will ensure every kid gets a chance to climb without getting hurt. It's a great way to take the fun to a whole new level, especially due to the rock climbing walls' different routes on their surface.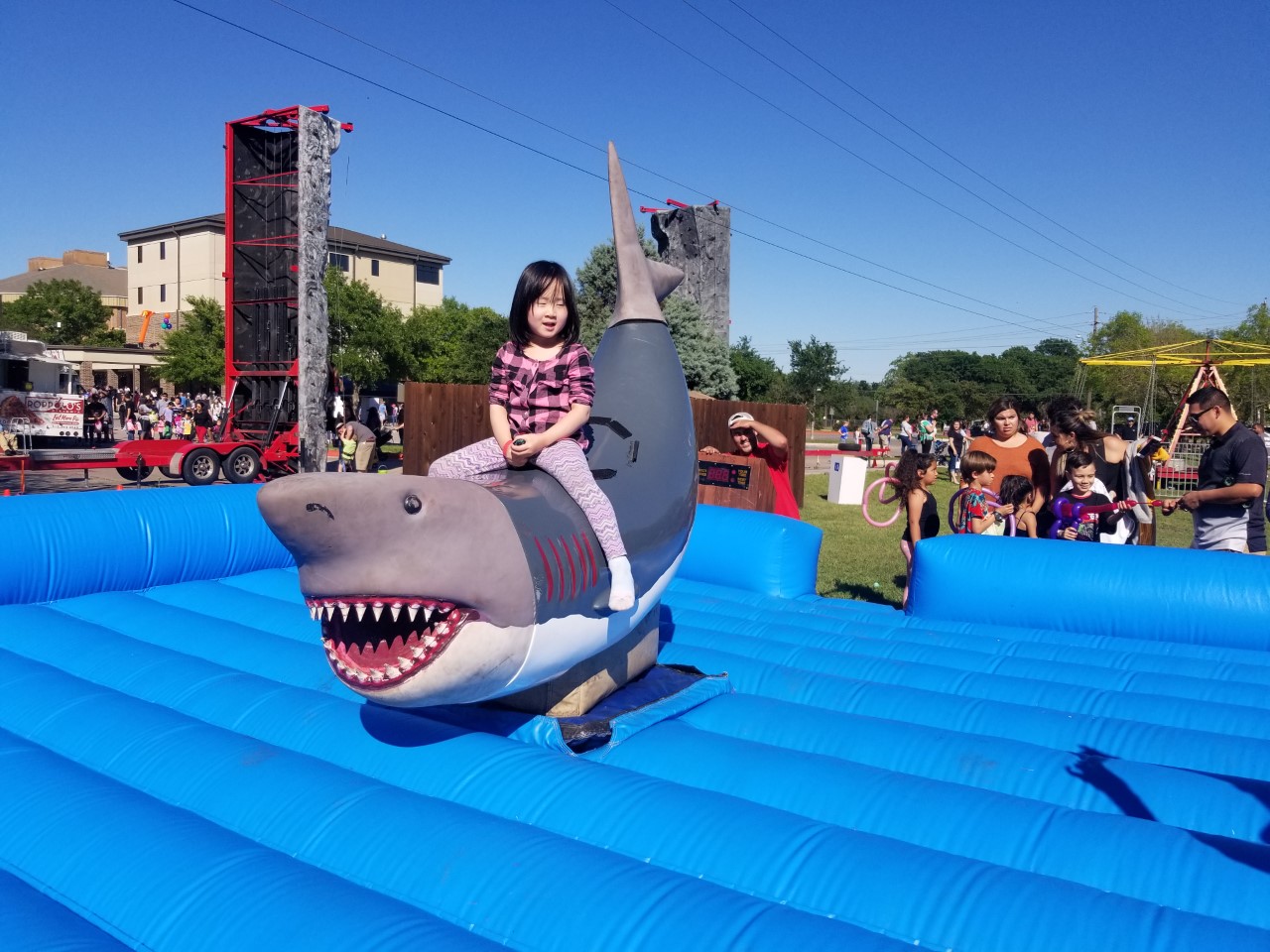 Mechanical Bulls
Are you yearning for adrenaline-pumping mechanical bull-riding entertainment? Bounce Across Texas brings you sensational mechanical bulls designed for people of all ages, from kids as young as 4 to adults as old as 70. There will be an operator to control the mechanical bull by bucking you off its back while you try to hold on to it as much as possible. Whether it's a fundraiser, a school or a corporate event, our mechanical bulls are perfect for the party.
Why Our Mechanical Carnival Rides Are The Go-To At Events In Austin, TX
Produced by the best manufacturers with experience spanning over 20 years, our mechanical rides are designed for durability and fun. We are proud to have thousands of customer reviews for our incredible customer service and quality. In addition, we focus on making your special moments extra special and cultivating a delightful event environment for kids to interact and socialize.



Affordable

: With every event comes concerns about cost. But you don't have to worry about breaking the bank. At Bounce Across Texas, we have the best prices for our mechanical rides, which is hard for other companies to beat. And you can always take advantage of our frequent offers via our website. So no matter the size of your event, you will always find the best mechanical carnival rides for your budget.




Licensed and insured

: Our event rentals are insured, and our company has the license to operate in Austin, TX. However, we understand you would like to be cautious with who you are dealing with, so our drivers will provide the necessary proof upon request.




Clean and safe

: Our mechanical carnival rides are always cleaned and disinfected after every event to ensure they are clean for the next event. We have quality checkers who conduct regular assessments to ensure that they are fully functional and won't compromise your guests' and kids' safety.




Communicative

: We have a professional and courteous team that you can ask any question, and they will respond in a friendly manner. When you place your reservation, our customer service team will reach out to you to confirm the date and time of your event a day before the delivery. And if you'd like to postpone the event, you are free to contact us, and we will respond.




On-time Delivery

: You won't wait for your mechanical ride for long - our drivers will deliver them at least an hour before the event kicks off. And should other factors like weather or slow traffic interfere, they will always communicate. In addition, we take care of the setup and take-down without destroying your lawn or sprinkler system.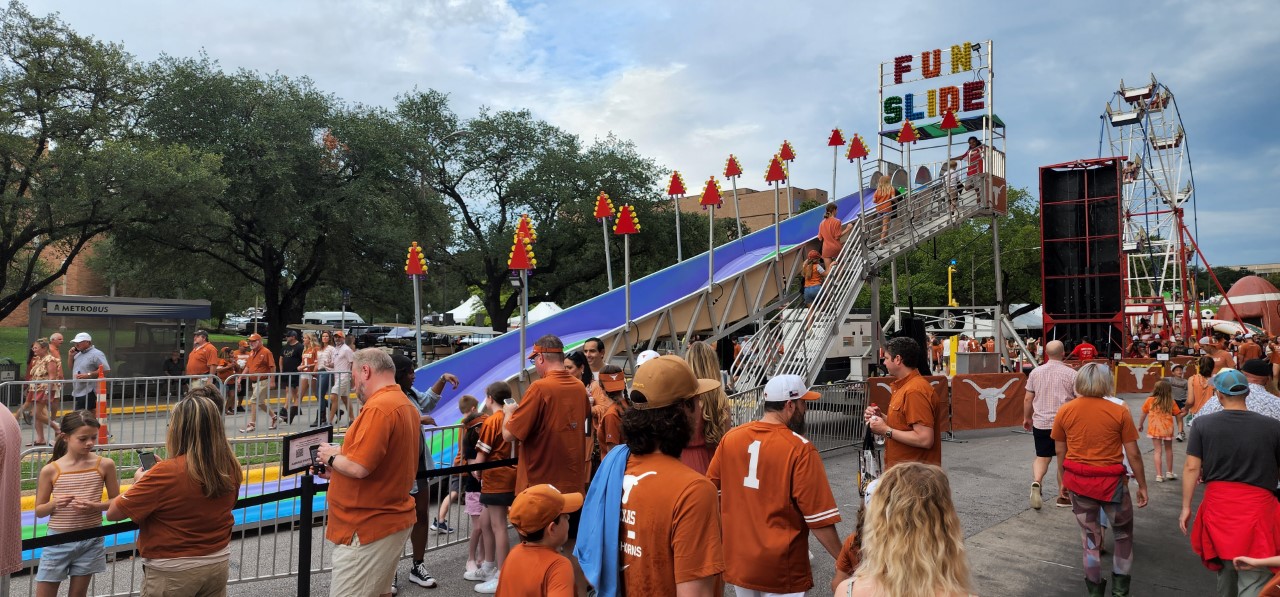 Reserve Your Favorite Mechanical Carnival Ride Today!
We are your number one choice for exciting carnival rides in Austin, TX. Besides offering trackless trains, mechanical bulls, and rock climbing walls, we also deliver concessions machines, generators, chairs, and table rentals. Reserve your mechanical ride today by calling us at (512) 504 9998 or emailing us at info@bouncecrosstexas.com.
Check Availability