Mechanical Bull Rentals Austin, TX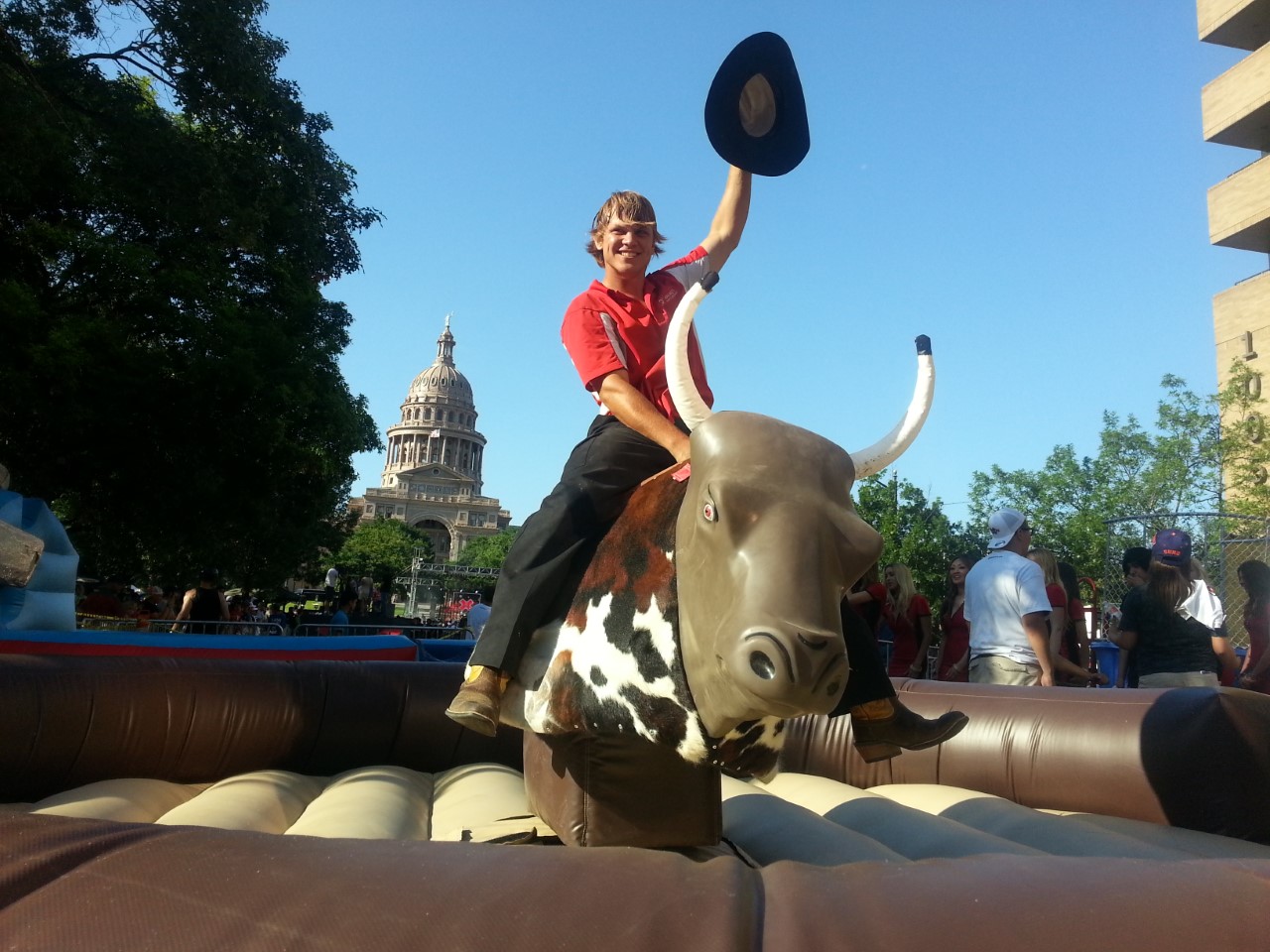 The Best Service & Selection of Mechanical Bull Rentals
Can you hold your own on one of our mechanical bulls? At Bounce Across Texas, we offer mechanical bull rentals in Austin, TX. Our customers leave raving reviews because of our excellent service and competitive rates. Also, our bulls are a thrill to ride. You can adjust the difficult presets, and our operators fully control the speed, spin, and buck. Making your party the next talk of the town can be a piece of cake when you have the right entertainment lined up. And a mechanical bull is an excellent choice for entertainment that cuts across all ages. Our magnificent bulls can be great event centerpieces, solo attractions, or a perfect choice for western-themed events. Mechanical bulls are a great hit with kids' birthday parties or corporate events when you want to raise the team spirit and let loose. For the best mechanical bull rentals Austin has to offer, look no further than Bounce Across Texas.
Whether your event is big or small, hosted indoors or outdoors, Bounce Across Texas has a mechanical bull for you. Our mechanical bulls can be taken apart for ease of transportation or to enable them to fit anywhere. So no matter your event, it can still pack a mighty punch in the wow factor and entertainment department. Are you ready to take your event to the next level? Get a mechanical bull rental in Austin, TX, from Bounce Across Texas, and watch your guests delight in the thrill of riding like true rodeo cowboys. Whether it's a promotional event, ball, birthday party, or a company function, call us at (512) 504-9998 to book your mechanical bull today. You can also conveniently book your mechanical bull rental in Austin online as well.
Select Your Date
Why Our Mechanical Bull Rentals in Austin Will Make Your Party Epic
Our mechanical bulls are a guaranteed hit for any party. They offer a unique way to make your party more exciting and worthwhile. Everybody would want to get ahead and see who can beat the bull. To spice things up, you can up the ante by offering prices for winners across different difficulty levels. Here are some other reasons our mechanical bull rentals in Austin, TX, are a great entertainment option for parties of all sorts.
Mechanical bull riding is a classical American entertainment that both adults and children can enjoy. Unlike other entertainment tailored towards a certain age group, the mechanical bull ride can thrill patriots of all ages. The ride also features amazing safety features like a lanyard photocell kill switch that automatically shuts down the mechanical bull when a rider is thrown down to prevent injuries.
We'll also have a trained professional available to provide safety tips and instructions so that the rides are safe for everyone, whether or not they have ridden a mechanical bull before. Our rides also have speed and intensity adjustability to cater to different age groups. This will enable younger or older riders to enjoy a smooth ride while the more competitive guests can bring out the rodeo cowboy in them with a more intense ride setting.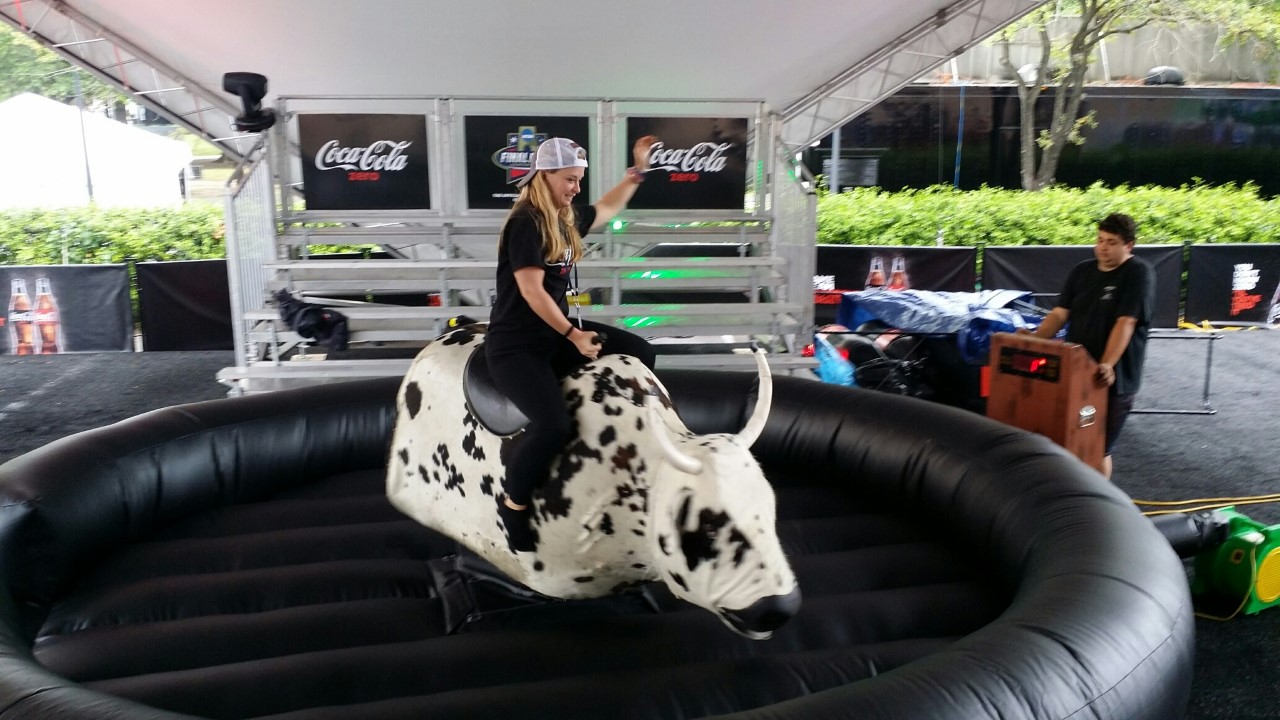 Mechanical Bull Riding Provides A Unique Experience For Your Guests
If you're looking to host a party that will be etched in your guest's memories, you can't go wrong with mechanical bull rentals in Austin, TX. Surprisingly, most people have never gotten a chance to try mechanical bull rides before. Bringing them this nuanced experience makes them associate your brand with fu⁸n, excitement, and adventure. Besides, as your guests take turns riding, taking pictures, and videos, they build momentum for participation. When you make a call to action, your guests will be thrilled to take the required action.
A mechanical bull is an excellent party addition whether you're hosting a corporate or casual event in the spring, summer, or fall. Whether you'd like us to set it up in your home or a public place you reserved for your event, we'll arrive bright and early to set it up hours before your event so your guests can enjoy the full experience. Your search for a brilliant party addition ends here at Bounce Across Texas. Call us at (512) 504-9998 for all your mechanical bull rentals in Austin, TX. with us, the thrill never ends.
Why Rent Our Mechanical Bulls in Austin, TX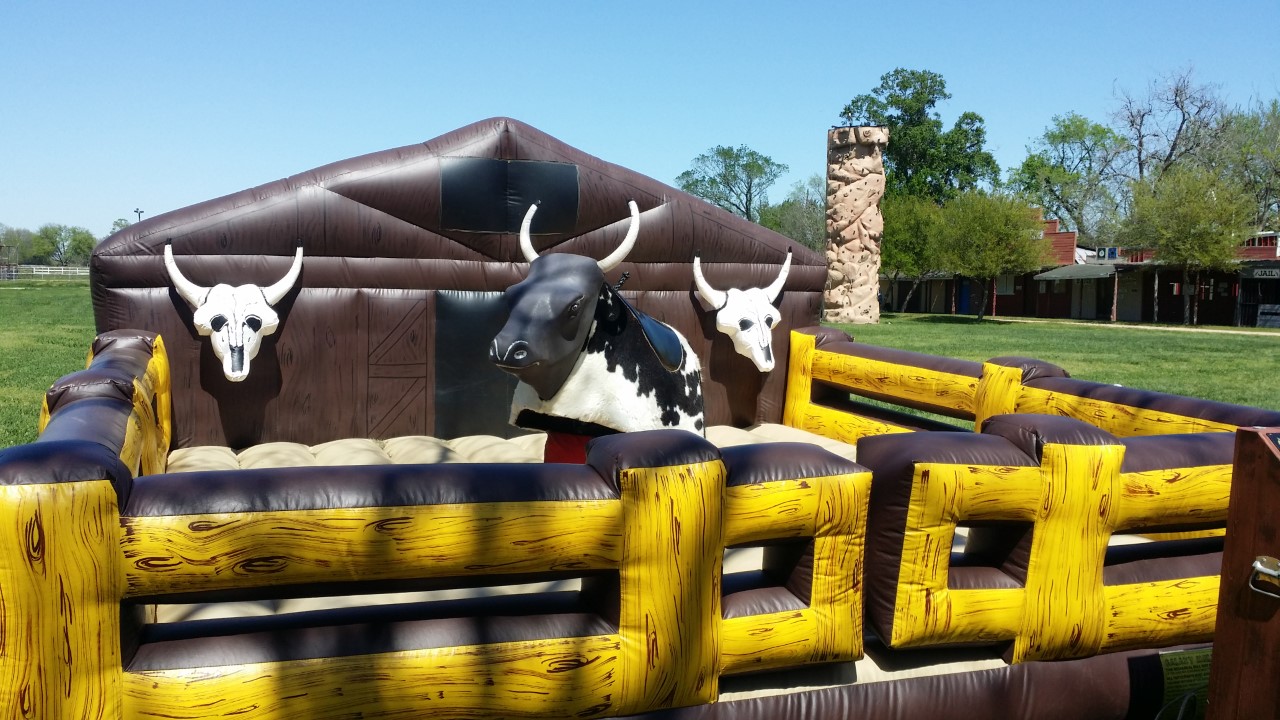 Fast Delivery
Bounce Across Texas offers professional, on-time deliveries to Austin, Pflugerville, Dripping Springs, Kyle, Buda, San Marco, New Braunfels, Cedar Park, Driftwood, and Round Rock. Our team will arrive one to three hours before your event to set things up and ensure your mechanical bull is up and running for the entire period you booked it.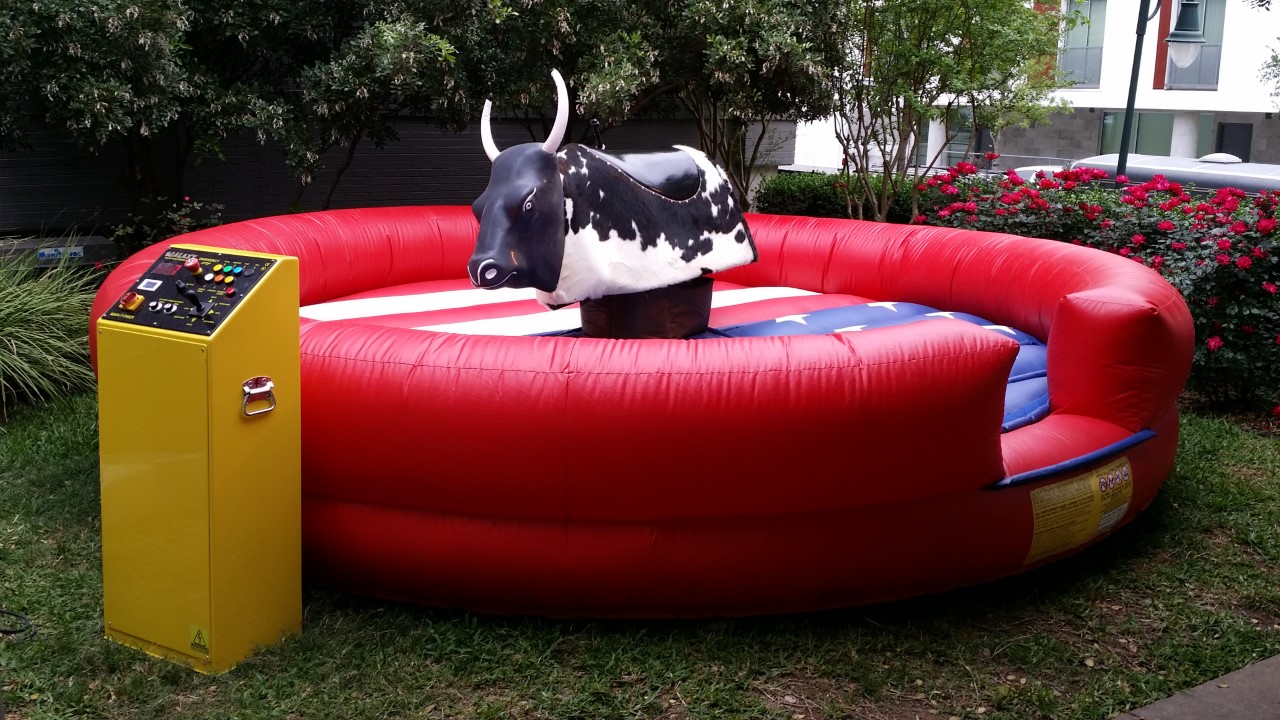 Excellent Service
Our team of expert mechanical bull rentals in Austin, TX, is here to ensure you get the best mechanical bull for your budget and event needs. Our friendly, professional staff will do everything in their power to make sure your party or event is a huge success.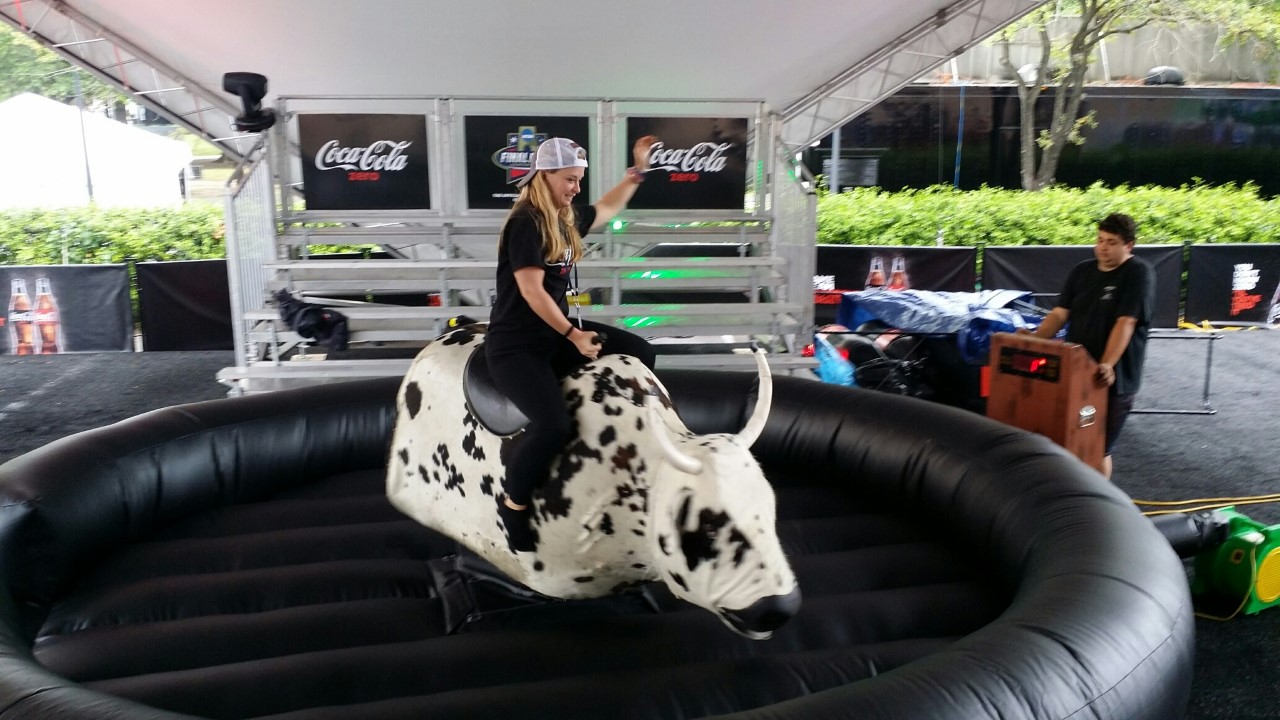 Great Pricing
At Bounce Across Texas, we aim to provide great value to our clients. That's why renting our mechanical bulls will not burn a hole in your pocket. Instead, everything is competitively priced to ensure you always save money when renting a mechanical bull from us.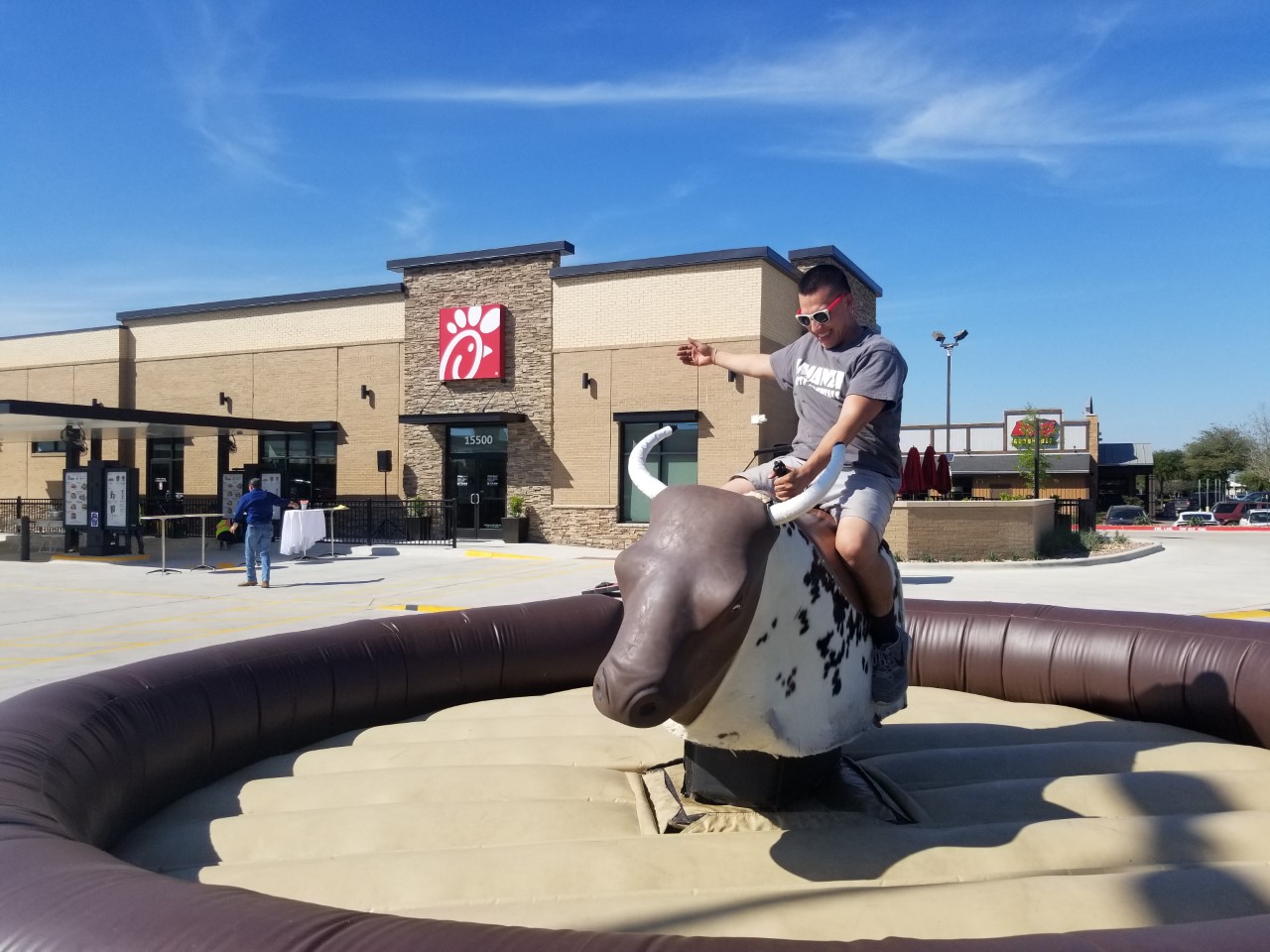 Spice Up Your Event With A Mechanical Bull Rental From The Experts
With a mechanical bull ride in hand, your event is what everyone will be fawning over. Your guests will have a great time and be delighted to have attended your event. At Bounce Across Texas, we are in the business of spicing up parties, so contact us for your mechanical bull rentals in Austin, TX. We guarantee you affordable rates for premium services.
We'd love to help you take your event to the next level. So please call us at (512) 504-9998 or email us at info@bounceacrosstexas.com so we can get your party started.
Select Your Date